Bespoke Production Roundup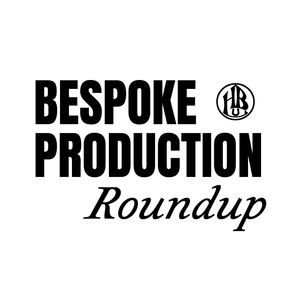 I'd like to take this opportunity to share with you guys some of their spectacular bespoke work. This isn't even close to all of the jackets we've put out over the last 18 months, but this selection should show why our team is considered the absolute top flight of their craft. 
FROBISHER, SHINKI HORSEHIDE MEDIUM BROWN OIL TAN
Khaki twill liner, one internal pocket (detail shot shows zip closure), matching stitch.
HERON A-1, BRIGHT GOLD MOOSEHIDE ROUGHOUT
Maple Ochre Brushed Flannel liner, matching stitch. Two internal pockets. 
KENSINGTON, SHINKI HORSEHIDE BLACK OIL TAN
Large size, Mitchell Leaf Camo liner, black stitch with silver hardware.
HERON A-1, SHINKI MEDIUM BROWN OIL TAN (DARK SHADE)
Client requested no buttons or buttonholes on pocket flaps. Trim fit, no internal pocket, matching stitch.
Leave a comment
Comments will be approved before showing up.